BIM
Building Information Modeling
We know BIM has been the one of the trendy words in the construction industry lately. What exactly is BIM? BIM is an acronym for Building Information Modeling. This is an awesome new technology that allows a shared "working model" to be distributed among all interested parties. Any person or business will have access to an up-to-date model of the project. This facilitates coordination throughout the building process.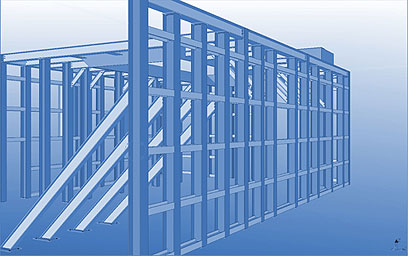 M-SAC now offers BIM services!
Although BIM offers many benefits, the cost barrier has become prohibitive for small to mid-size architectural and structural engineering firms to take advantage of this latest technology. We will work closely with you to provide any type of modeling you may need - within YOUR budget.
Tell Me More
or check out our Steel Detailing services
Let's Grow and Build Together